Plastic hollow board is a new choice of packaging materials. This is because plastic hollow board has greater advantages compared with traditional materials, as follows:
1. Environmental protection, recyclable and environmentally friendly. The hollow board production process is pollution-free and pollution-free. The waste can be recycled and reprocessed into various industrial products, which can be effectively used and increase its value. It is a green product that meets ROHS, EACH and international environmental protection requirements and conforms to the requirements of the times.
2. Strong substitution. Hollow boards can replace various products such as cardboard, wooden boards, metal plates, cartons, wooden boxes, metal boxes, etc., and show different levels and types according to different usage scenarios. Moreover, the production time is short and the cost is low. Products of any specification, color, size, and weight can be produced flexibly.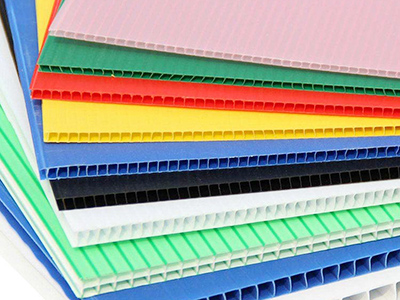 3. Adaptability. In all walks of life, such as the electronic industry with anti-static requirements, home appliances, household appliances, and construction industries with flame-retardant performance requirements, the pharmaceutical industry with high cleanliness requirements, the cold chain industry with pressure and temperature requirements, and printing The coloring requirements of the advertising industry, etc., can be customized according to industry needs.
4. Long use time, in order to reduce the packaging cost of enterprises. The hollow board is made of PP material, which has the advantages of non-toxic, odorless, waterproof, moisture-proof, corrosion-resistant, abrasion-resistant, anti-aging, anti-torture, high load-bearing strength, high turnover, long service life and strong practicability.
5. Excellent protection performance, escorting various products. The good performance of the hollow board product not only makes the product independent and steadily protected, and avoids damage caused by mutual extrusion and collision during storage and transportation; and the rich and beautiful shape improves the high-end, precision and quality of the product, giving customers Bring a different visual experience.